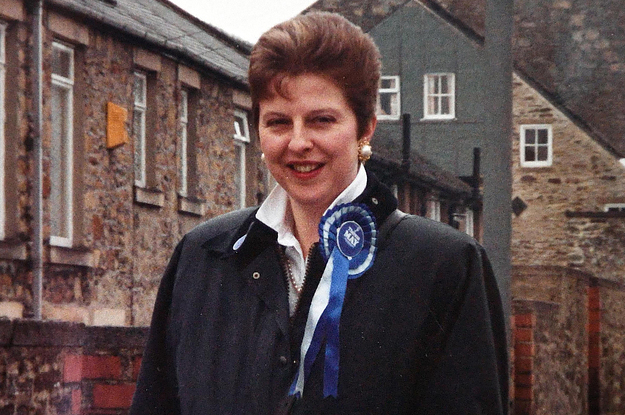 As she sits down to weigh up likelihoods and alternatives - bacon (cured/ uncured) in classic tandem with eggs (scrambled /unscrambled) toast (wholemeal/ white trash) not to mention coffee and tea options in attendance - the PM partly regrets a decision brazenly taken early in the morning chez Number 10: to kick start the day with a brace of coddled eggs and a pair of rough, yet sturdy and dependable oat cakes on which to place them, before snapping a jpeg of the arrangement in order to compare and contrast them with those in the illustration on the back of the box - or is it the side?
The PM has expended a goodly few minutes out of her precious mind in an attempt to resemble as far as feasible the studio photograph on the packet. She rues her choice of lexis. Surely goodly is incorrect in this context. Neither is she convinced that a coriander leaf does a passable impression of a sprig of parsley. Ho hum.
The question fails to jolt the head of government out of her reverie vis-a-vis the insignificance or otherwise of her quirky urge to do more or less whatever the serving suggestion suggests. It comforts her greatly. She feeds compulsive order/ disorder to relieve the oppressive sense of failure that, despite evident success in life, continues to dog. The crisis of choice overwhelms. Should I remain? Or perhaps better to exit? Soft or hard-boiled, how does the narrative move forward? To go? To stay? To act now? Or two acts too late? The continuous drip drip of binary opposition. The endless tap tap tap tap of politically mediated remedies...
At the breakfast buffet of entitlement, she has finally arrived at the egg station, only to be quietly informed chef's nipped out back for a smoke. Is this where the grammar schoolgirl trail ends? Even as PM, shall I never enter the upper echelons of the rarified Etonian rifles?
A corrupted Cartesian dualism has begun to unnerve and unravel her clockwork of control. The spring has unsprung. I choose, therefore I am undone. Pepsi Cola v. Coca Cola? The apparent binary that is actually a duality. Like the commitment of the pig and the cod, compared to the involvement of the chicken and the chips, these two Great British institutions are under threat from pan-European alternatives and the menace of the almond croissant,
at this critical juncture, moving forward. She has become habituated to biting off chunks of PR. She longs for detail, she overgeneralizes, she skips whole chapters and she loses plots.
- Well, Kenneth. Breakfast is breakfast.
Bugger. There I go again. Ingrained a sociopathology as shoe-buying, kleptocracy, and torture has become to Imelda Marcos, this obsession, this extreme compulsion, this militant tendency to duplicate the binomial, to re-formulate this reciprocal philosophical reflection on every aspect of existence is not only inane and anodyne, but must stop now, before I implode, she fails to tell herself firmly enough.
Enough... Enough is enough! Aaarrgh!!!...
- I'm afraid the PM is unable to attend this morning's conference, announces a predecessor to stalking horses past, ladies and gentlemen of the press, due to an unfortunate and curious case of the sound bite in the night, followed by the now all too self-evident indelicate second breakfast debacle.
- The PM, continues the CPHQ spokeshorse, her chief physician informs us, has what appears to be a kipper bone lodged in her sternum which causes iteration, re-iteration and repetition of key parallelized expressions that double back on themselves with alarming frequency.
Are there any questions?... Just one. Yes. Lord Buckethead?
- Was the Kipper smoked?